Touringcarverhuur naar de leukste plekken van Nederland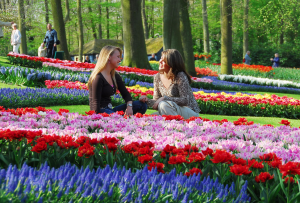 Onze  touringcar kan ingezet worden voor verschillende evenementen. Denk daarbij aan congressen, werkweek, stedentrip, groepsreizen, schoolreizen, sport- en muziekorganisaties enz.
Wij vervoeren u met onze touringcar van punt A naar punt B voor hele scherpe prijzen. Het huren van een touringcar is hierdoor ook mogelijk voor groepen  met een krap budget.
Of het nu gaat om vervoer van 9 of 90 mensen, wij hebben genoeg plek voor allen.
Onze luxe touringcar is voorzien van airconditioning, luchtvering, verstelbare rugleuningen, leeslampjes, toilet en een digitale tv tijdens het rijden. U kunt zich ontspannen en tv kijken terwijl onze ervaren chauffeur u vervoert .
Daarnaast is het in- en uitstappen gemakkelijk bij ons, omdat we beschikken over lage touringcars. Dit is heel handig voor mensen die moeilijk ter been zijn.
U kunt snel en gemakkelijk een offerte aanvragen door ons te mailen of te bellen.
Dus bel nu naar 023 – 844 7777 of mail ons info@dehaarlemseairportservice.nl .